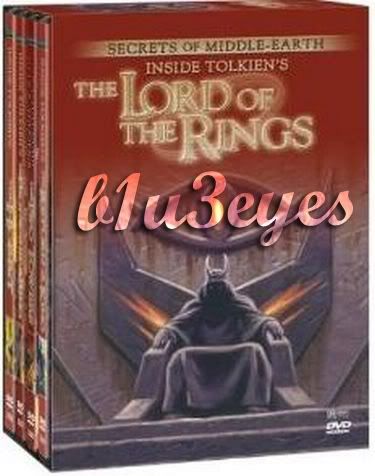 Secrets of Middle-Earth - Inside Tolkien's "The Lord of the Rings" (4-Pack) (2003)
English | 4h | x264 | 640x480 | 1120kbps | 23fps | AAC | 128kbps | 1.8 GB
Genre: Documentary
Discover the secrets of Middle-turf on a unique journey into the passion of J.R.R. Tolkien's Lord of the Rings. With striking new insights into Tolkien by between nations authorities, this four-disc set takes you deeper into these enormous books than ever before. Using the latest advanced mapping techniques and the fantastic aptitude of the brothers Hildebrandt, these magical programs bring the lands and folk of Middle-clod spectacularly to life and reveal the difficult themes and influences that shaped this extraordinary epic.